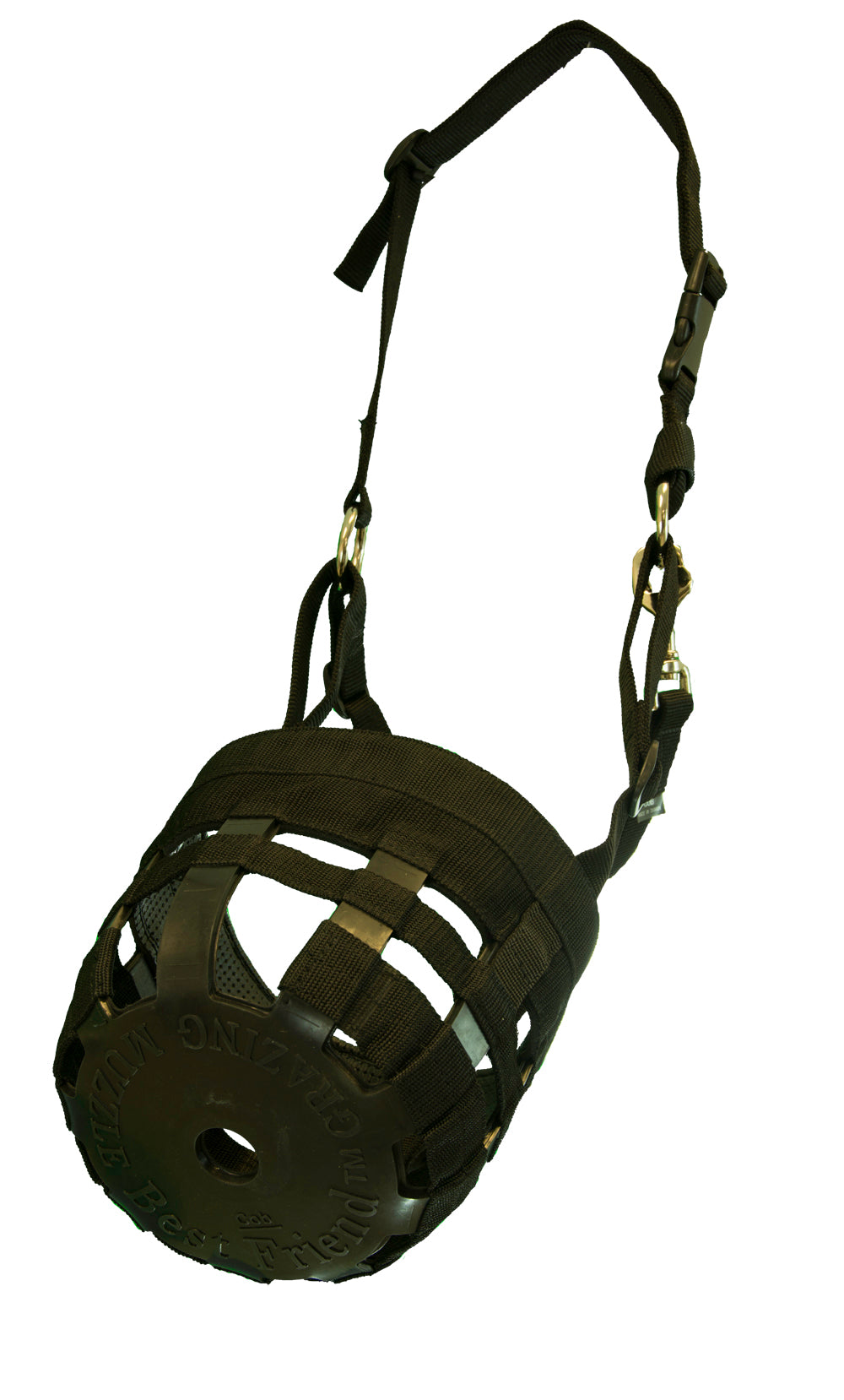 The Buckle
We understand the frustration of finding the perfect muzzle that limits the amount of grass your horse eats and provides an extra level of safety. Here at Best Friend Equine, we have included on our muzzle a breakaway buckle. If your horse ever finds itself in sticky situations, the buckle will break, allowing your horse to free itself before causing major injuries.
Because of the breakaway buckle and the fact, we know horses, we offer two styles of replacement breakaway buckles.
The first style is just the buckle, that you would reattach to the nylon strips of the halter on the female and male end of the buckle.
The second style has the loop attached to the female side of the buckle. This is so you just have to loop this side of the buckle into the ring on the halter, then feed the nylon through the male side of the buckle, and your buckle is replaced.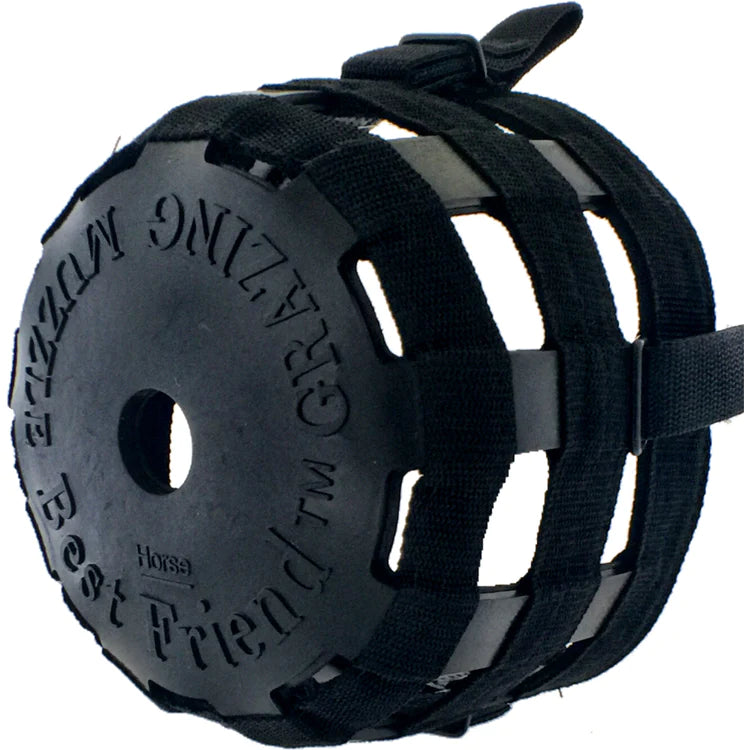 The Opening
With muzzles, there will always be concern that the intake of grass is not restricted enough and how will the muzzle affect the intake of water. Here at Best Friend Equine, we have designed a muzzle that does not restrict the horse's ability to drink but will cut down their grass intake sizably. The hole on the bottom of our muzzle is designed for your horse to have the ability to drink an unlimited amount of water.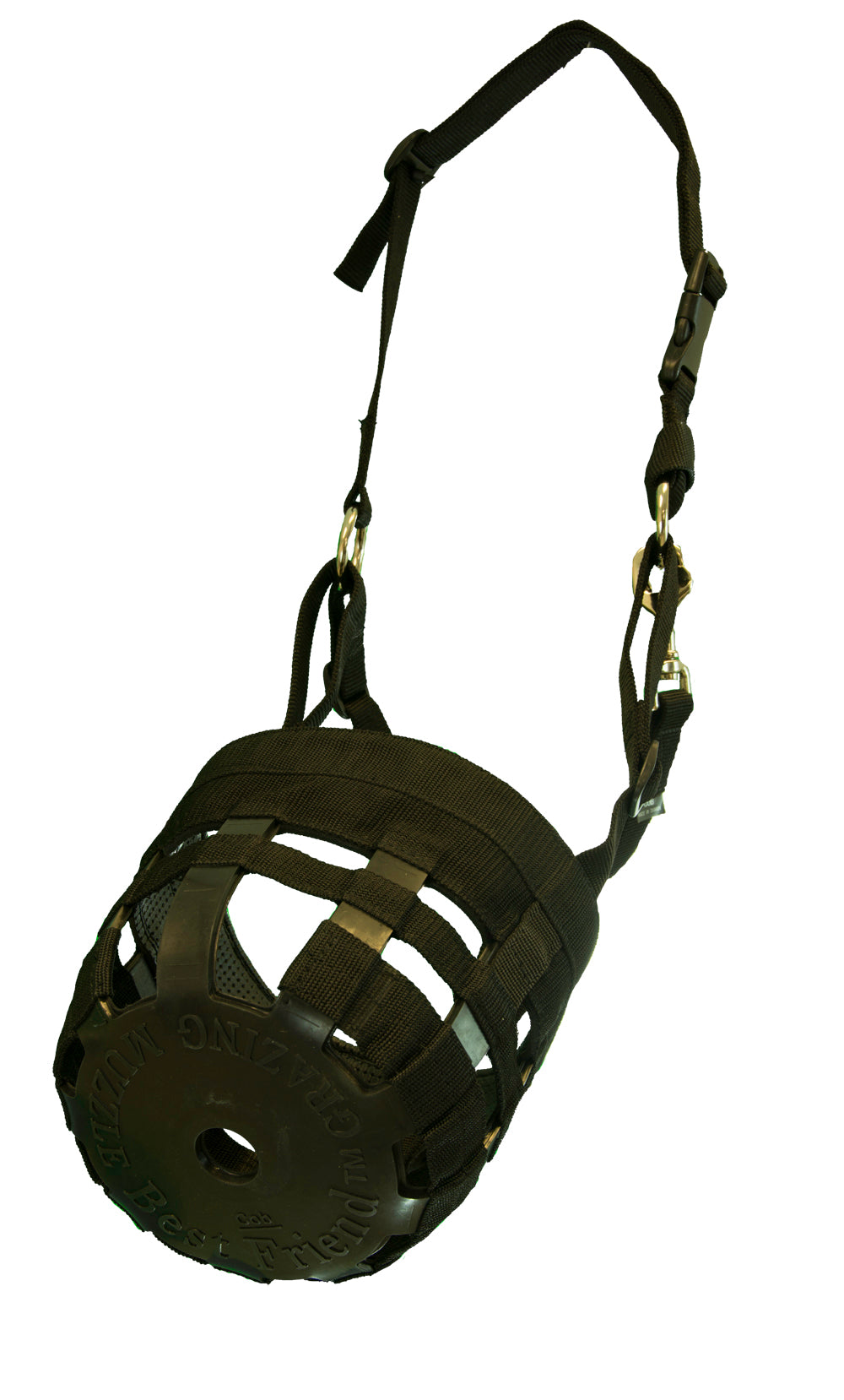 The Front Holes
We heard you had some concerns about the webbing on our muzzles. We looked into these concerns and have changed the design of our muzzle. We removed two parts of webbing on the front of the muzzle, creating larger holes that allow your horse to breathe more easily while wearing our muzzle.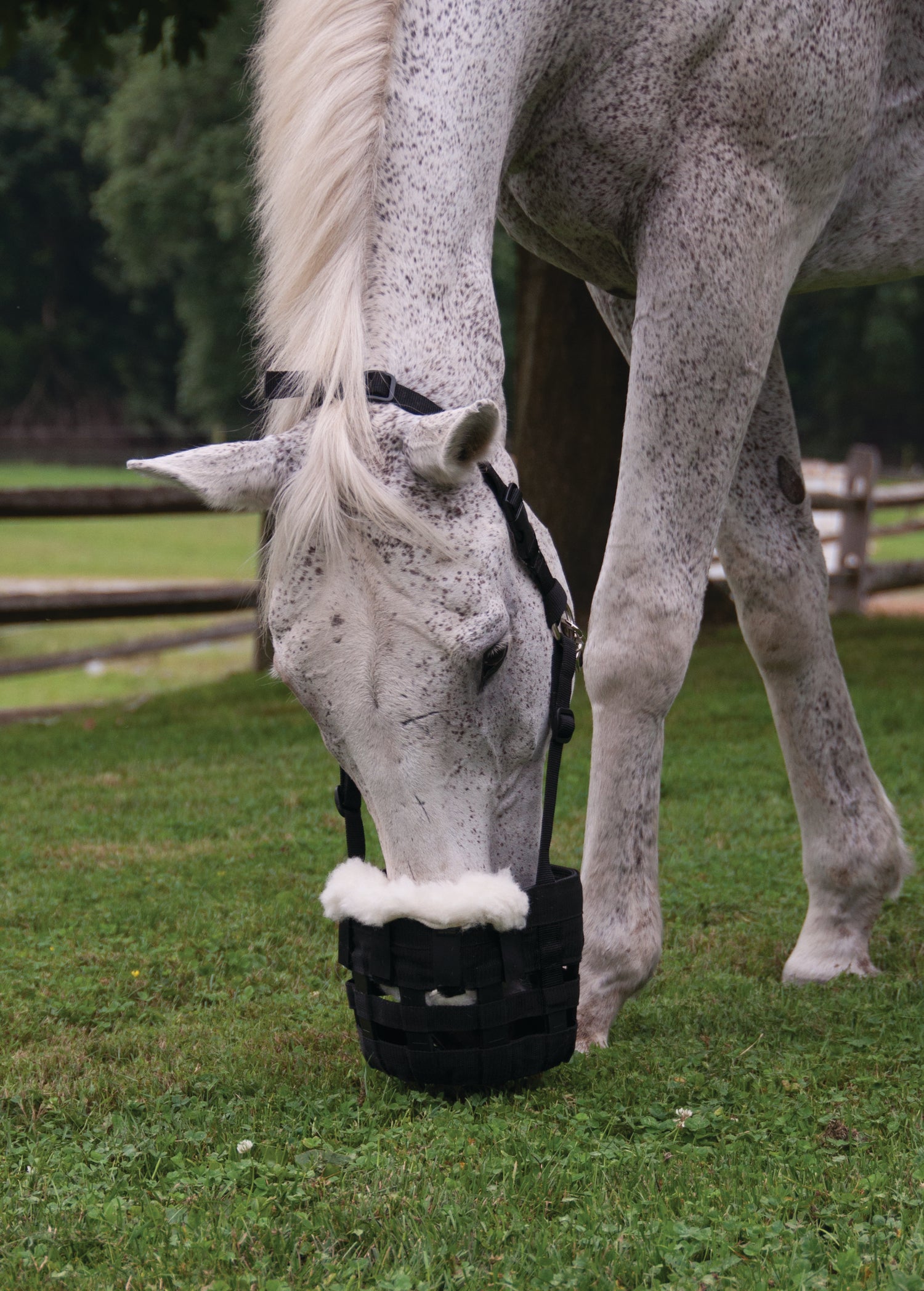 Problem with Rubbing?
We understand that your horse most likely does not enjoy wearing a muzzle and that they may find the muzzle a bit uncomfortable. Best Friend Equine offers an array of sheepskin and fleece products that you can add to your muzzle to help prevent rubbing.
You can prevent the rubbing in these areas no matter the size or style of the muzzle you choose.